Sympathy Flowers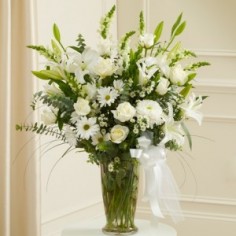 Flowers are a way to commemorate life's most significant celebrations. From birthdays to weddings, they are essential to almost all family occasions. Funeral flowers continue to hold great importance to most funeral traditions and services today. Let SISTERS FLOWERS & GIFTS help you choose the perfect tribute to express your feelings for the departed. We are experienced in delivering to all funeral homes in Kirkwood and the surrounding areas.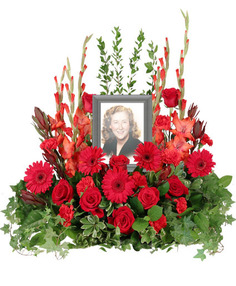 Cremation and Memorial Flowers
Flowers serve as an inspiration and a tribute to friends and loved ones during trying times. Cremation urn and memorial flowers can act as a personal expression of love or as a warm send-off. When you work with SISTERS FLOWERS & GIFTS, we endeavor to illustrate the essence and memory of your loved ones with a beautiful floral expression of their lives. Our selection of floral inspiration covers a wide variety of personalities and tastes. Looking for something different, or want to add a personal touch? We also do custom arrangements. Call for pricing.