Holidays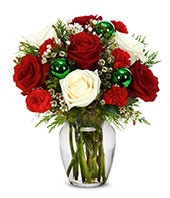 Tis the Season! Time to pull out the lights and put up the tree! At SISTERS FLOWERS & GIFTS, we specialize in all-things Christmas! With the trendiest Christmas accessories and ornaments, you are sure to find exactly what you need for your holiday decor at SISTERS FLOWERS & GIFTS in Kirkwood. Whether you're planning for a Christmas party or just decorating your home for the holiday, we've got you covered. From traditional, to playful and fun, you will find the Christmas decorations you need at SISTERS FLOWERS & GIFTS.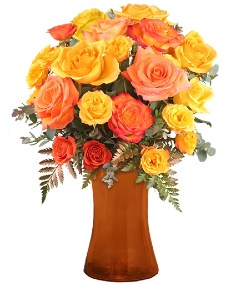 Sweetest Day gift baskets from SISTERS FLOWERS & GIFTS in Kirkwood are the perfect gift for this tasty holiday. Not only are they filled with your favorite sweet snacks, but they can be customized to be even more sweet for your special someone. Have a candy gift basket made for your friend who loves to snack. For chocolate lovers, you could send a candy bar gift basket or a gourmet chocolate gift basket, it just depends on your Sweetie's taste. Just give SISTERS FLOWERS & GIFTS a call and we'll help you find the perfect treat for your Sweet.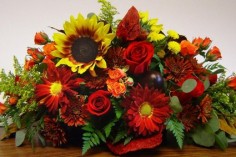 Say "thanks" with a beautiful Thanksgiving cornucopia. For your Thanksgiving Day flowers, think SISTERS FLOWERS & GIFTS for the best in autumn beauty. Who could resist the golden browns, rustic reds and cheerful oranges? Whether you're hosting a Thanksgiving day feast, or simply getting together with close family, flowers are always welcome around the table. Have extended family who cannot make it in for the holiday? Say you are thankful for them by sending Thanksgiving flowers to their home. Just give SISTERS FLOWERS & GIFTS a call and we'll take care of the rest.